Students in rural Nepal traditionally don't eat for the entire school day? They go from 10 am to 4 pm without any food. Schools do not have the facilities or money to provide their own food. And there is nowhere near these schools for students to get food. These are kids as young as 5 years old going the whole day without any food.
DID YOU KNOW?
THE SOLUTION
ECC has come up with a solution to this problem. We have started providing students with their own tiffin boxes, a traditional Nepali lunch tin. The problem isn't that families don't have enough to eat. The problem is that parents don't have any idea about packing food for their kids to have during the day at the school.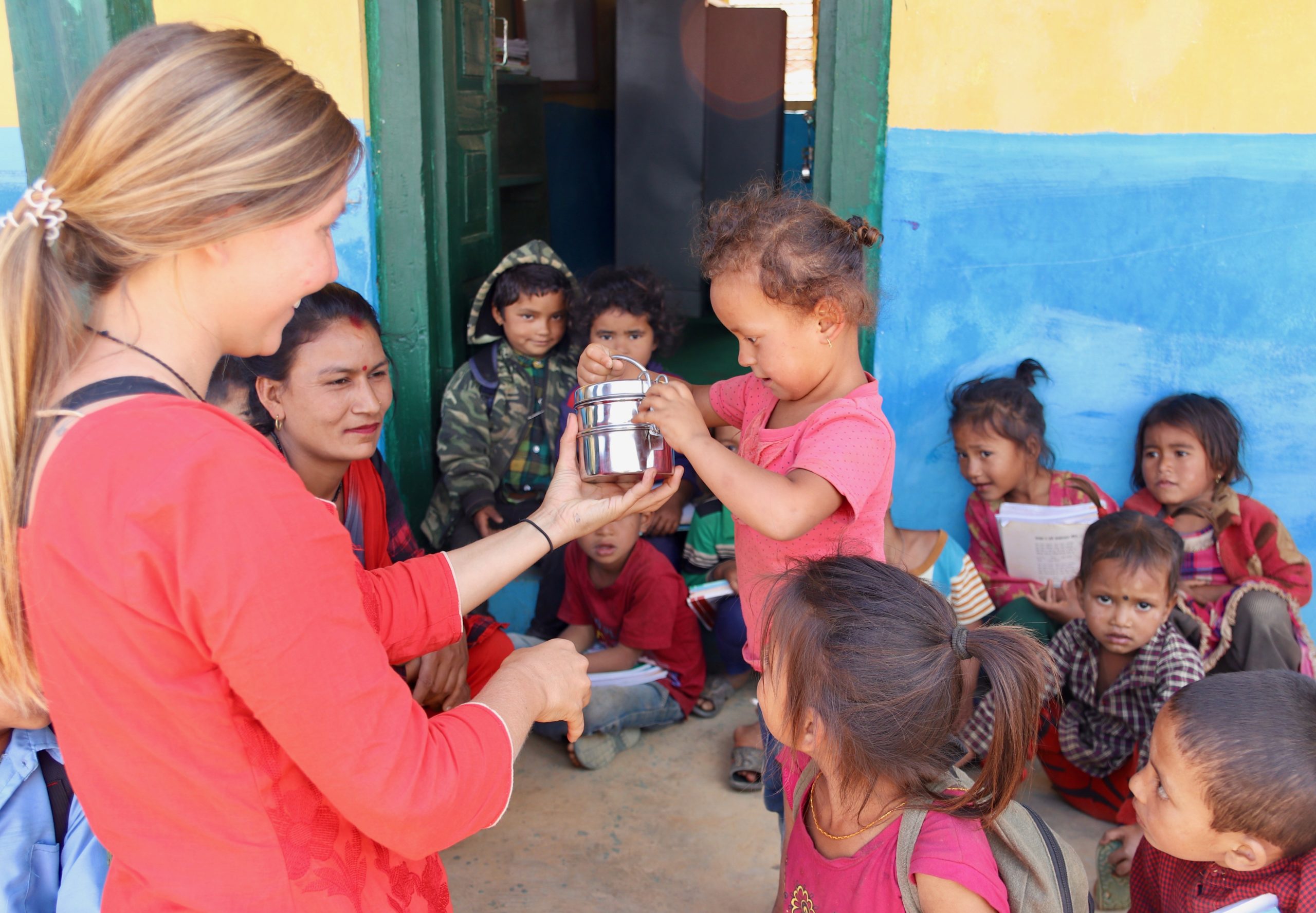 OUR IMPACT
So we continued to expand this program. By the end of 2019 we had distributed more than 500 lunch tins to students.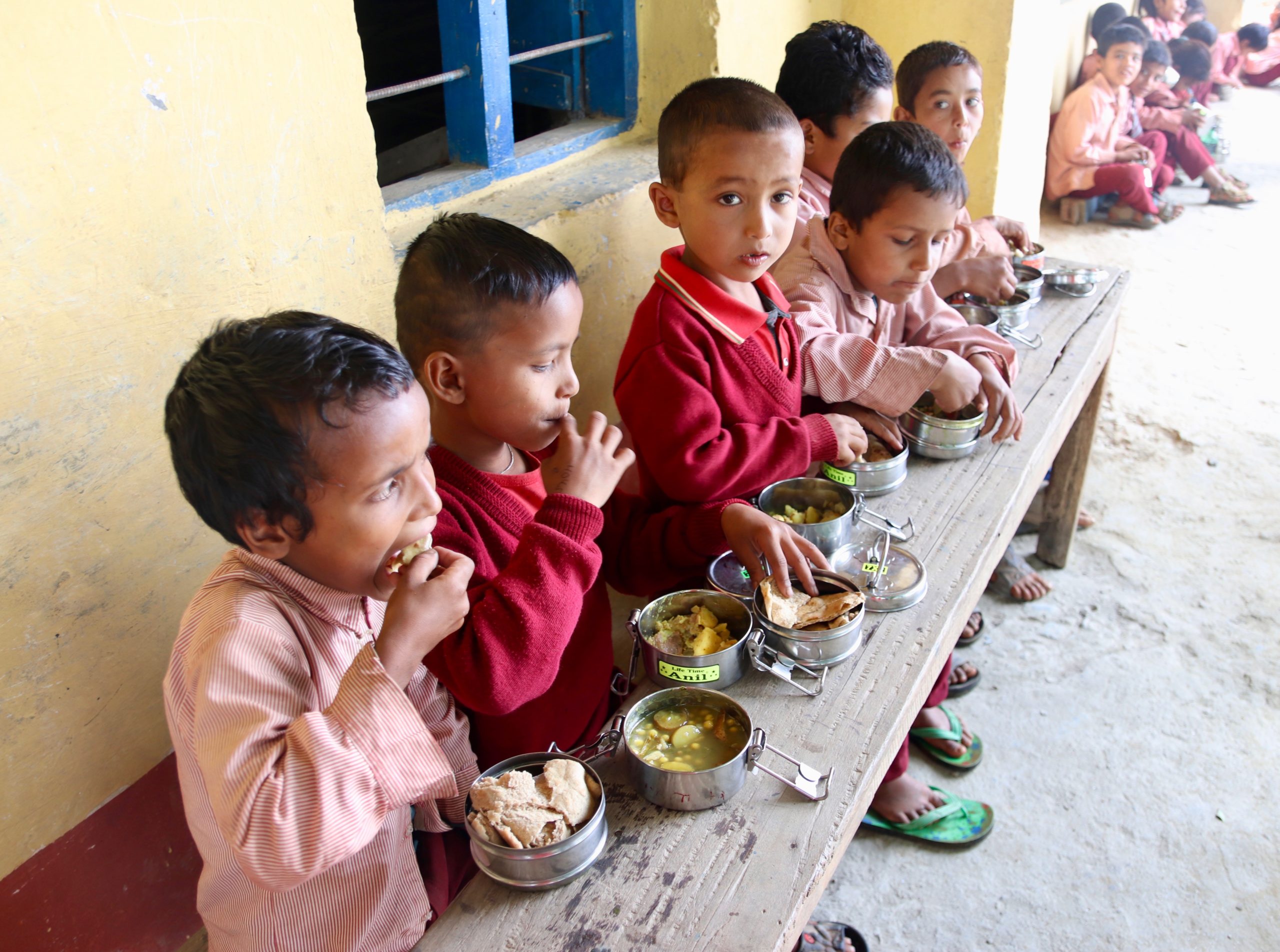 2019
In 2019 we started distributing these lunchboxes to school children. The program was an instant success. Parents were sending students to school with overflowing lunchboxes. They were packing rice, lentils, vegetables and other leftovers from morning meals for the students to enjoy. 
The project has had a huge impact on students and the school. Students aren't leaving school in the middle of the day for food and not returning. Also, students are much more able to concentrate and enjoy school since they have food to eat. And also it helps build a wholesome and happy school environment as students sit down and share a meal together.
Donate to ECC Nepal
You can make a difference today. It starts with believing things can change.